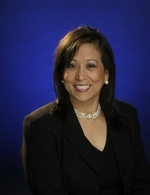 (253) 478-3990

(206) 478-6046 cell phone

ErzzeeLockhart@aol.com
596 Industry Dr Ste 211
Tukwila WA, 98188
Receive Email Alerts from Me
By pursuing a career in real estate, I have found that there is no greater feeling than seeing a person achieve their dream of home ownership, a place they could come home to from a hard day of work, to relax and enjoy the fruits of their labor, as well as a place of solace and refuge.
I began my career in real estate in February 2003 and I enjoy helping my clients achieve the American dream of home ownership, teaching them ways to build wealth through wise real estate investments, and seeing my clients gain instant equity as soon as they move into their home.  I look forward to working with you.
If you a first time home buyer or if you are looking to purchase an investment property, I will help you become a real estate investor.  If you are already an investor, and looking for multi-family investments, or if you are looking to purchase a luxury home on waterfront property, I can help.  One of my strongest skills is negotiation. Whether it be selling your home as quickly as possible and for top dollar, or helping you get the best price of a home as the buyer, I put the interest of the clients first.
How I got into Real Estate
My influence for entering real estate stemmed from my parents who migrated from the Philippines back in the 60's.  My parent taught me that the fastest way to build wealth is Real Estate investments of which I came up with the slogan "Working Together Building Wealth Through Real Estate"
Erzzee Lockhart 's Listings